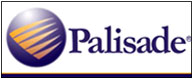 PacketSure is a network appliance that uses Palisade's patented technology to protect your private information in data at rest and data in motion. PacketSure monitors TCP/IP or UDP traffic passively or inline and performs deep packet inspection of network traffic. It blocks traffic by protocol at the edge of your network and contains a default set of more than 140 signature-based rules that can be customized to meet your needs. You can also create custom rules using keyword matching or extended regular expressions to manage specific traffic. When PacketSure finds content that matches a rule, it takes the action specified by the rule - log, block, or allow..
Protect Private Data
With Content Analysis, identify private data being transferred on your network or residing on local servers and workstations. Match specific data, such as account numbers or client information with the Content Matching add-on, credit card numbers with the Credit Card add-on, and match social security numbers or specific text with extended regular expressions.
Add to PacketSure
• Discovery - scan the contents of local file systems on network servers and
workstations to identify private information.
• Private Healthcare and Financial information matching - match terms and
phrases that are unique to private healthcare and financial information.
• Email Content Analysis - match private content in email and define how to
handle any violations.
• Content Matching - match specific content from a company-proprietary
data base.
• Credit Card Matching - match the identifiable number patterns of all major
credit cards.
To See a list of TCP/UDP protocols included with PacketSure.
Includes Web Filtering