C2C's Archive One™ Solutions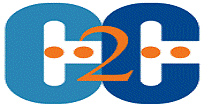 Help organizations to enforce email retention policies and comply with various regulatory requirements regarding the use and retention of email, such as SOX, Freedom of Information Act, HIPAA, Gramm-Leach-Bliley, SEC and NASD Directives.
C2C develops email lifecycle management solutions for Microsoft Exchange.
• Optimize email system resource capacity, performance and usage
• Manage email according to e-Policy or retention and archiving regulations
• Reduce risk associated with email affecting your business
• Enable full message search and e-discovery both in archived and non-archived systems
• Control and verify Mailbox and public folder access rights and permissions
• Reduces mailbox quota frustrations, removing the need for PST files
• Manages legacy PST files from disc
Since 1992, C2C Systems has developed and supported enterprise messaging solutions that enhance email management, and reduce the risk associated with email while improve use of system resources.
C2C's industry leading technology is built around our advanced, proprietary email categorization rules engine, providing nearly 50 analysis criteria which can be combined in thousands of options.